Complete to Compete Ohio is a communications campaign created by the Ohio Attainment Goal Steering Committee, a public-private partnership led by Philanthropy Ohio.
We inform policymakers, education, business, philanthropy and community leaders about the importance of and potential solutions for closing Ohio's postsecondary educational attainment gap.
Ohio's ability to attract and retain jobs is the key to our economic future and hinges on the educational levels of our residents.
Appalachian Ohio P-20 Council
Association of Independent Colleges and Universities of Ohio
Bill & Melinda Gates Foundation
College Now Greater Cleveland
Eastern Ohio Education Partnership
Governor's Office of Workforce Transformation
Inter-University Council of Ohio
Learn to Earn Dayton (The Dayton Foundation)
Ohio Association of Community Colleges
Ohio Department of Education
Ohio Department of Higher Education
Ohio Federation of Teachers
Ohio Manufacturers' Association
Summit Education Initiative
The Ohio Council of Retail Merchants
University Innovation Alliance
Ohio Association of Career Technical Superintendents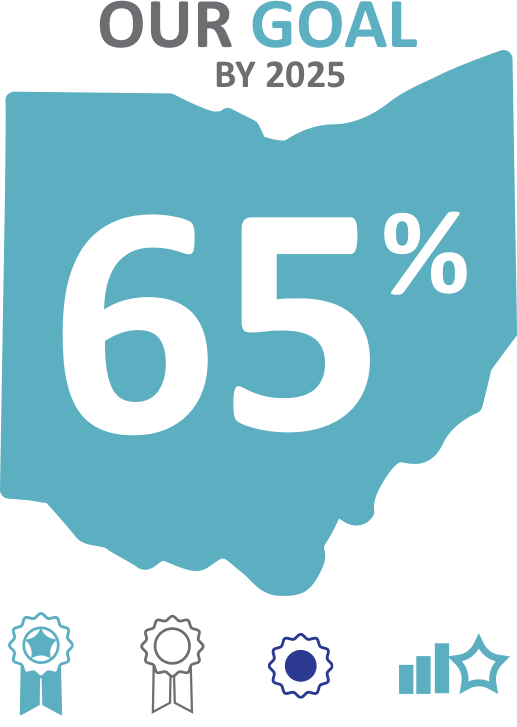 of Ohioans 25-64 will have a degree, certificate, or other postsecondary credential of value in the workplace.